Jazmín Chebar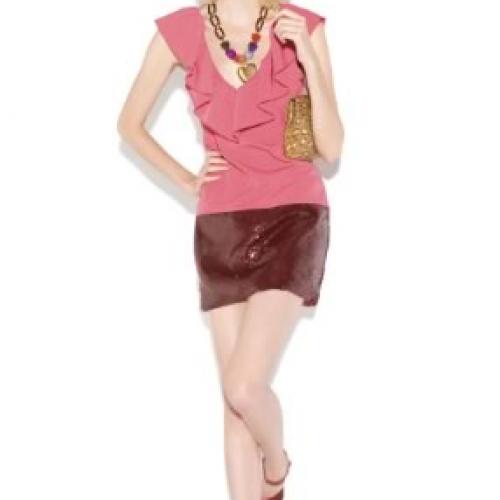 Jazmín Chebar, a well-known designer, leaves her personal imprint on her collections, achieving a balance between sophistication and humor which gives her a characteristic unique style.
Her clotes express femenism and freshness. "Luxury means a perfect fit and a good fabric, it does not represent a sparkling store or a diamond", this is Jazmín's definition of glamour and sophistication.
She loves knits and components that makes a top quality product. She really believes little details on clothing are extremely essential. What is more, they make every cloth special and magical, whether it be a wool bow in a leather jacket, contrapositions in inner/bling stiching or flowery prints.
The different collections are more and more exclusive and they are not limited only to one concept per season. On the contrary, they arise from a "jazminean" personal interpretation in which subtle sensuality and bright colors are always present.
Store branches
Las Magnolias 754
Local 1112
1629
Pilar
,
Buenos Aires
Argentina
+54 2322 66 7037
C1414BPL
Ciudad Autónoma de Buenos Aires
Argentina
+54 11 4833 4242
Jerónimo Salguero 3172
Primer nivel Local 1007
Ciudad Autónoma de Buenos Aires
Argentina
+54 11 5777 6770
Av. Del Libertador 750
Planta Baja Local 031
Ciudad Autónoma de Buenos Aires
Argentina
+54 11 4814 7424
Paraná 3745
Planta Baja Local 1047
B1640FRD
Martínez
,
Buenos Aires
Argentina
+54 11 4717 5227